TYPE OF THE PROJECT:
Piggy bank with unique style
&nbsp WAITING
Review:
Fresh piggy bank with slow return the style familiar and known from the team that has brought us several very successful projects in the past. This time they start with website, there is no telegram bot, but again they do not start in full shapeof the project. The starting language is Hebrew, so we have to use google translate.

FREEDOM was created by a close-knit team of developers, algorithmic traders, financial analysts and artificial intelligence engineers from Israel led by CEO Moshe Leviev. Following the specific nature of the team, FREEDOM contains a broad logic with the aim of understanding the market at the level of the best examples in the world. The goal in creating FREEDOM is to manage the financial capital of the creative team and provide access to opportunities to make money in the financial markets for ordinary investors. With adaptation to the changing reality through self-learning of the system from its unsuccessful transactions, thanks to this learning method ANN - Artificial Neural Network appeared, which learns from examples and adapts itself as it gains its own experience. ANN makes it possible to create a model of non-linear relationships in multidimensional data in cases where it is difficult to analyze the relationship between input variables. This has a direct application in the trading of currency types based on the company name, we do not encourage anyone to invest with us, but if you decide to do so, you can withdraw the funds at any time. Sincerely, Moshe Leviev

My starting deposit is 100 USDT.
Plans:
The project offers 2 plans. One is for fiat, another for crypto. Deposits can be make in USDT TRC20 and BEP20.

Fiat plan offers up to 1.23% daily, with project commission of 34%. It should be around 0.81% daily.

Crypto plan offers up to 1% daily, with the same project commission of 34% it should give around 0.66% daily.

Both plans offer compounding option that can be disabled anytime.

After the investor makes replenishment, the deposit needs some time to start working and bring the results and profit.
Deposit can be released anytime. In Fiat plan cancellation process timeframe is 7 days, but in Crypto plan it is 24 hours.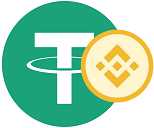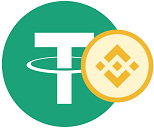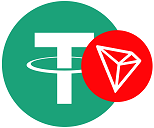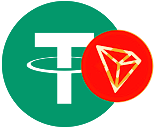 Minimum deposit amount: $100
Minimum withdrawal amount: $10
Payments: ??
Referral program: referral commissions are calculated from referrals daily profit in 3 levels: 10-7-3%

Technical details:
unique script
Domain registered: 04_09_2023
Project started: 03_11_2023
Joined: 04_11_2023

&nbsp About the project &nbsp Payment proofs


ROI 0%
Conclusion:

....